Veterans Day "Symbol of Freedom"
Our yearly "Symbol of Freedom" event is our way of honoring and celebrating our Veterans. 
Symbol of Freedom 2014
"On April 16, 1972 at 15,000 feet in the skies near Hanoi, North Vietnam, Major Dan Cherry first met Lieutenant Nguyen Hong My. In an intense five minute aerial battle, Dan shot down the MiG-21 piloted by Hong My… Both men returned to the cockpit to fly again. Thirty six years later Dan Cherry and Hong My met face to face in Ho Chi Minh City (Saigon), Vietnam for the first time since that fateful day."
Meet Special Guests Brigadier General Dan Cherry, USAF, (Ret.)
"My Enemy-My Friend"
A story of reconciliation from the Vietnam War, along with Lieutenant Hong My
The Symbol of Freedom event is a two event series, designed to elevate knowledge of CDM Caregiving Services (cdmcaregiving.org), a local non-profit organization that has been doing business in Southwest Washington for over 35 years.
These events are centered around Veterans Day to provide a great opportunity to recognize and honor our local veterans.  While Veterans Day is remembered on November 11th each year, our two events will be held on November 4th & 5th this year in order to accommodate our special guest speaker, Brigadier General Dan Cherry and Lt. Nguyen Hong My.
 The VIP event on November 4th will offer a more intimate gathering with Special Guest Speakers Brig. Gen. Cherry and Lt. Hong My. This event has limited space availability.
 The evening on November 5th is a dinner served at the Vancouver Hilton and will feature excerpts from "My Enemy, My Friend", a story of reconciliation from the Vietnam War, as told by Brigadier General Dan Cherry and Lt. Hong My.
 CDM holds strong to their commitment to the community by providing services fulfilling their  mission of keeping the elderly and disabled in their own home for as long as possible, this includes many Veterans as well as others of all ages.
________________________________________________________________
VIP Reception
Tuesday, November 4th from 5:30pm-7:30pm at the Artillery Barracks
SOF Dinner Event
Wednesday, November 5th at 5:30pm held at The Hilton Vancouver
__________________________________________________________________
To purchase tickets to the VIP Event click here. To purchase tickets to the SOF Dinner click here or to purchase tickets to both events click here
For continued updates on this event, please visit our event Facebook Page
For any questions please contact Lisa Capeloto or Kelsey Castrey at (360) 750-3825
______________________________________________________
Symbol of Freedom 2013
Click here to check out more photos of our 2013 Symbol of Freedom event with special honored guests Clint Hill and Lisa McCubbin, co-authors of "Mrs. Kennedy and Me" & "5 Days in November."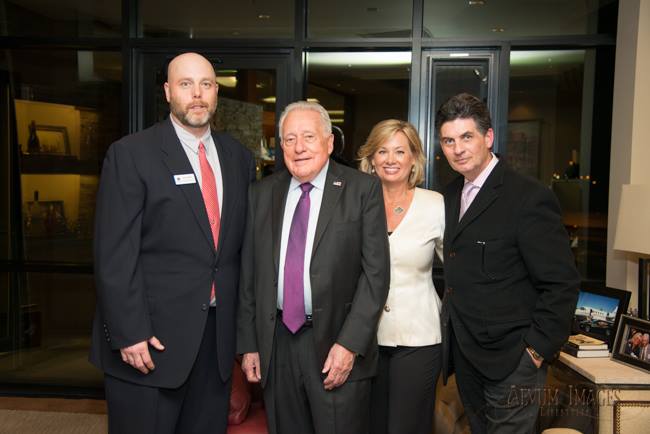 To stay up to date on when our next event will be, please join or mailing list